Insights|
Lakestar announces senior hires and promotions across its team
With these organizational developments, Lakestar further cements its strong positioning at the heart of the European Tech ecosystem.
Senior New Hires

We are delighted to share four new arrivals to our team, with Sam Gyimah and Steven Jacobs coming on board as Venture Partners, and Aline Vedder and Enrico Mellis as Principals.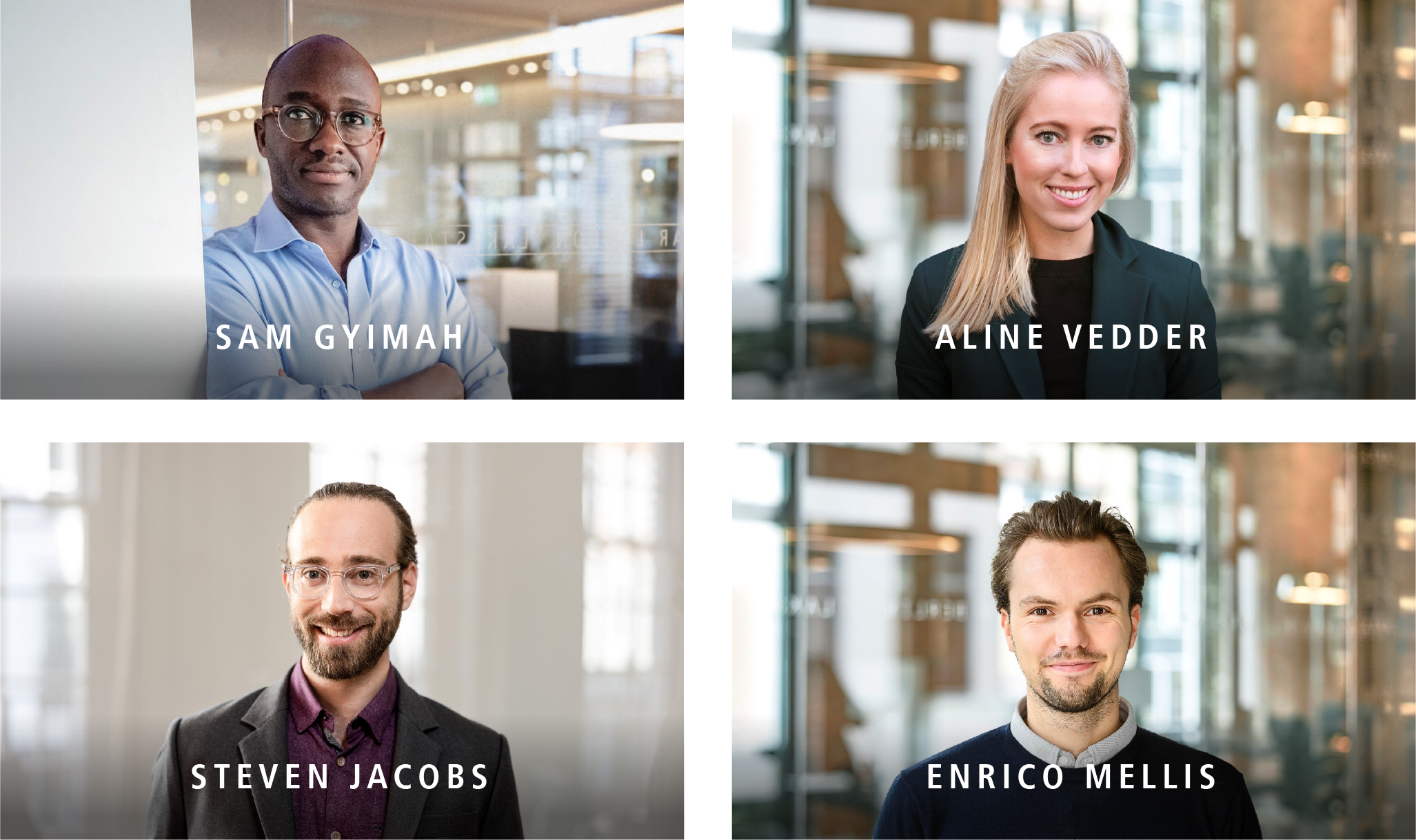 Sam Gyimah, former UK Minister for Universities, Science, Research and Innovation, has joined the team as Venture Partner. Strengthening our London office and underpinning our focus on the UK market, Sam brings a deep commitment to innovation, and a wealth of expertise from his experience working in Parliament and financial services.
Aline Vedder joins from Ananda Ventures, a Munich / London based early-stage VC where she focused on healthcare and climate and sustainability tech. Prior to that, she formed part of the team of VC Acton Capital Partners. Aline's thesis focus will be Healthcare and Sustainability Tech.
Steven Jacobs has joined the Berlin team a few months back and focuses on Deep Tech investments and advises portfolio founders and CPOs across the entire portfolio. Steve brings over a decade of experience in product management and development from companies such as Apple, HP, Facebook, and Google, as well as having founded and exited his own start-up.
Enrico Mellis is joining Lakestar's team after spending four years at Project A Ventures, where he worked on pre-Seed to Series A investments in Europe, with a focus on B2B marketplaces, real estate, construction, and logistics. Prior to that, Enrico was an early employee at Foodora. Enrico's thesis expertise will cover the Digitalisation of Industries.
A very warm welcome to the new joiners and congratulations on all the promotions!
Being close to where our founders are, understanding local regulations, languages and being deeply rooted in the European ecosystem allows us to support entrepreneurs locally and build bridges to help companies make the leap to a European and global level.